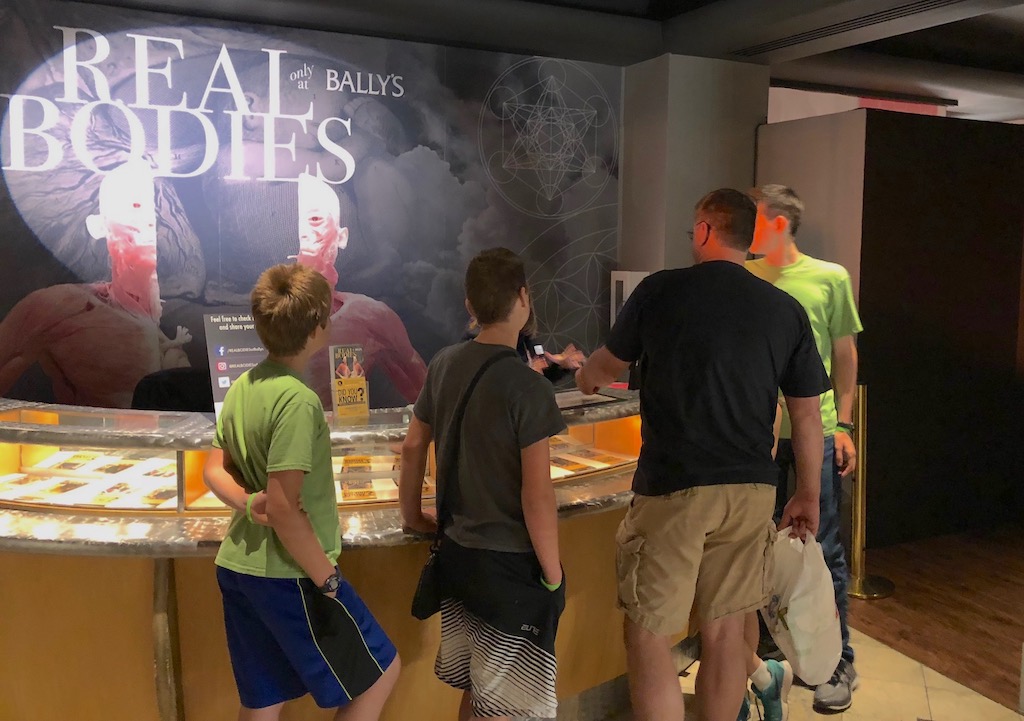 Several of our older kids saw the Real Bodies exhibit when it came to Dallas many years ago. For the rest of us, Real Bodies at Bally's was our first exposure.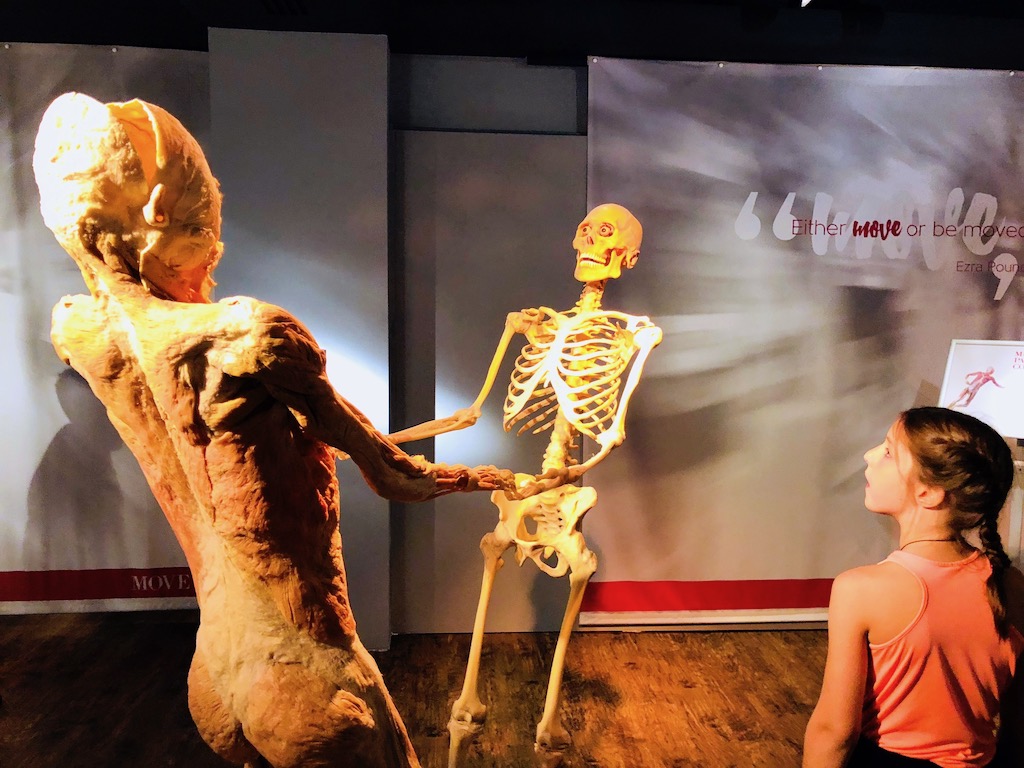 I still have mixed feelings about it. The idea that everything in this exhibit used to belong to a real, living and breathing person is a little macabre. Yet the anatomical science on display here is a fascinating testimony to the human body's incredible design (and, in our mind, Designer).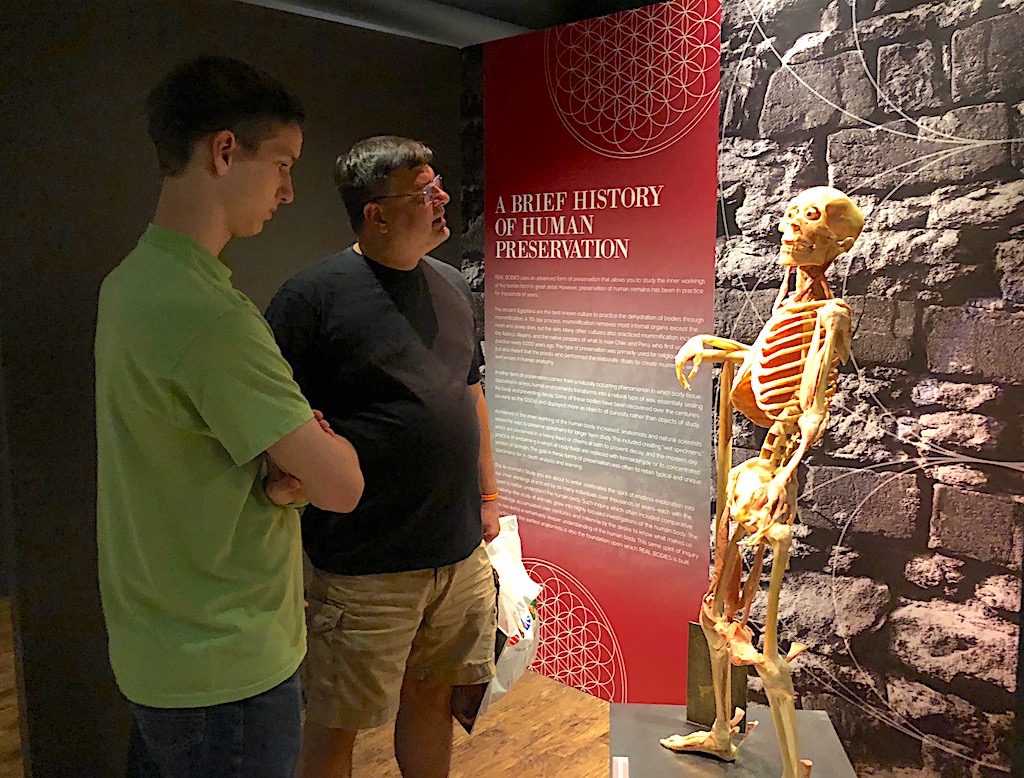 For a family with as many medical ties as we have — two doctors, two dentists, an ICU nurse, and several more preparing now for similar professions — it was easy enough to quell the repulsion and appreciate the educational opportunity. Real Bodies gives visitors a peek at some of the same things medical and dental students get to see when they dissect human cadavers, but without any of the mess or smell.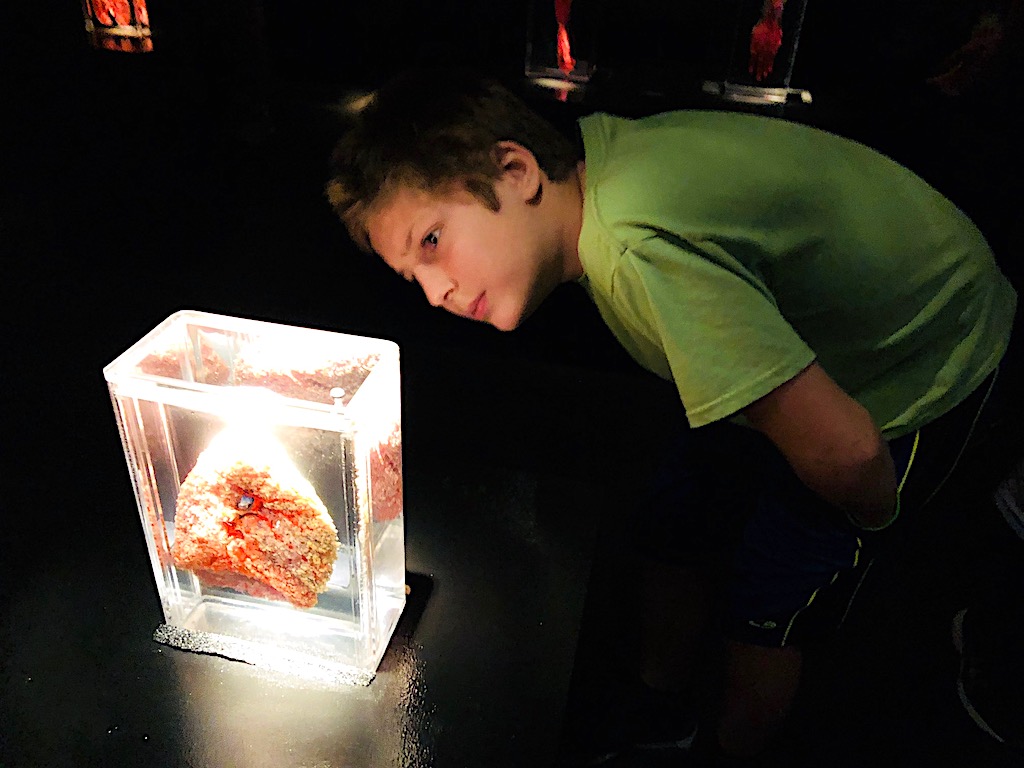 They also highlight a lot of interesting facts and statistics. For instance, did you know that…
…there are around 60 trillion cells in the human body?
…100 million of your cells die and are replaced every minute?
…the volume of air you breathe each day can fill approximately seven hot air balloons?
…your circulatory system is comprised of nearly 100,000 miles of arteries, capillaries, and veins?
…the human brain contains 100 billion neurons and over 45 miles of nerve networks?
Neither did I before going through Real Bodies at Bally's.